Oliver Dragojević – Our Captain, The Old Seawolf
access_time12 June 2020
account_circleBlog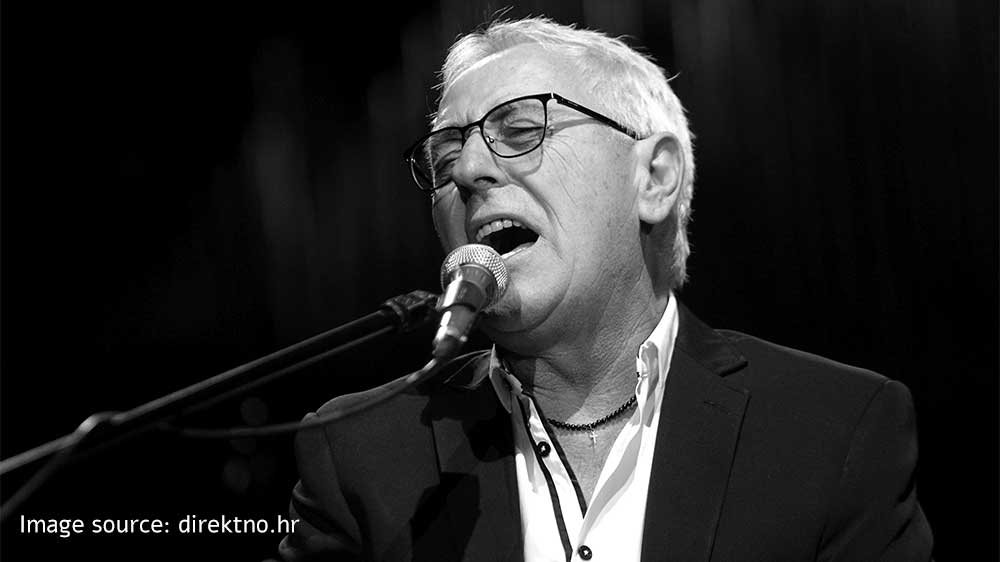 Ask any Croatian, especially if they are from the Dalmatian region, to name a few musicians who they consider to be above the rest, and I am almost 100% confident that among the usual suspects such as the Beatles, Michael Jackson and David Bowie, you will hear the name Oliver Dragojević. A kind- hearted and always cheerful old man in his final years, Oliver is renowned all over Croatia and the Balkans as one of the grand masters of poetry, melody, and pure emotion put to song. His signature raspy voice painted pictures of small fishing boats bobbing out on the Sea, it sounded exactly how love feels and when he sadly left us in 2018., it remained immortalized on records and in the hearts of the entire region.
But let's take a bit of a look back, shall we? Born in 1947. In Vela Luka on the island of Korčula (check out our article on it to find out more about this hidden gem of the Adriatic), Oliver was the 4th child to be born into the Dragojević family, although his 3 older sisters sadly passed away in the 2 years separating his birth and the birth of his younger brother, Aljoša Dragojević.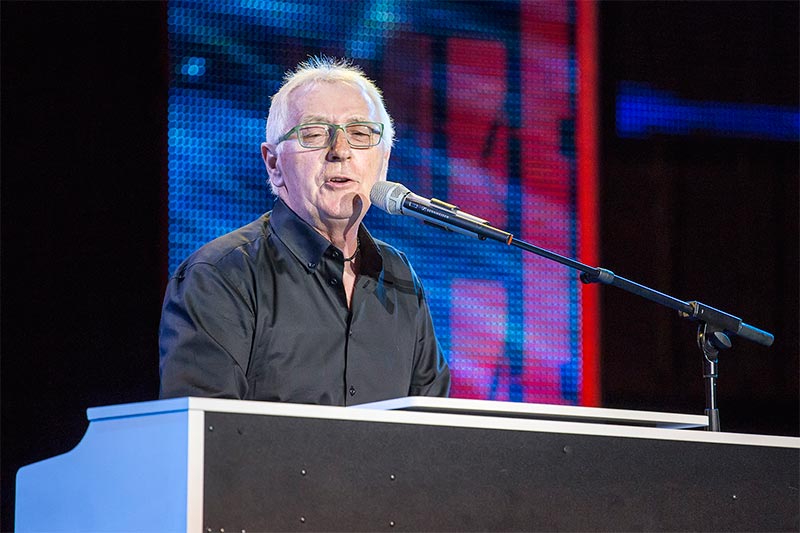 Image source: www.dalmacijadanas.hr
When Oliver was 5 years old, his father bought him a harmonica which captivated him, so much so he continued to play it throughout his life. It was clear right then and there that Oliver had a penchant for music, and it didn't take him long to teach himself the piano, clarinet and bass guitar. He graduated from the Split music school and joined his first band, "Batali" in the 60s as a singer and an organ player. He had his first live show with the band in 1961. On the Split Children's Festival, at the same time recording the then-World hits for the Split radio station with his brother.
His first solo performance happened in 1967. on the Split Festival, which was set up as a competition where various bands and signers would compete for awards. He didn't make it to the final night that time, so he spent the next 5 years traveling around Europe and Mexico, playing various clubs there and honing his craft along the way. In 1974., he once again competed in the Split Festival with the song "Ća će mi Copacabana" (I don't need Copacabana), but this time he took home first place. The following year, he repeated the win with the song "Galeb i ja" (The Seagull and I). It was during this period that he started collaborating with Zdenko Runjić, a composer who ended up working with Oliver all the way until Runjić died in 2004. This long friendship resulted in over 200 songs which the pair wrote together.
Between 1975. and 1980., Oliver truly exploded onto the scene of not just Croatia, but the entire Balkan region. This was in part thanks to Jakša Fiamengo, a poet who wrote a good chunk of Oliver's most famous lyrics, including the classic "Nadalina". He later went on to perform all over the World in venues such as the Sydney Opera House, The Royal Albert Hall, The Carnegie Hall and many more.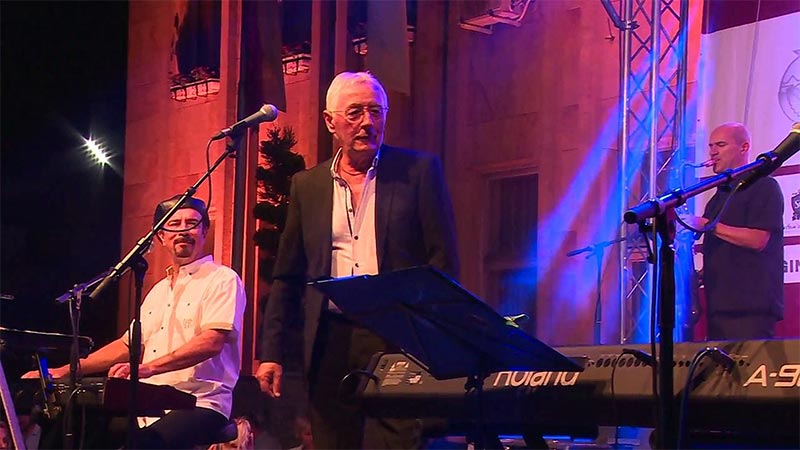 Image source: www.dailymotion.com
Despite his success, Oliver always remained incredibly humble and down to earth, almost unaware of how famous and beloved he actually was.
"I have almost no awards which I keep at home. They are mostly displayed in restaurants owned by my friends who begged me to gift it to them.", he said once in an interview. Oliver truly cared for only two things: music and making his friends happy.
For 40 years of his life, he was married to Vesna, his true love. Their bond was so strong that it survived a love affair! At the very beginning of Oliver's and Vesna's relationship, OIiver cheated on her with a woman by the name of Branka Marić Mutti. Vesna forgave Oliver for this, as they were both young and foolish and he truly did love Vesna with everything he had. When Branka once publicly stated that she was Oliver's one true love in life, to which Oliver responded with one word: the Dalmatian dialect equivalent of "Skank".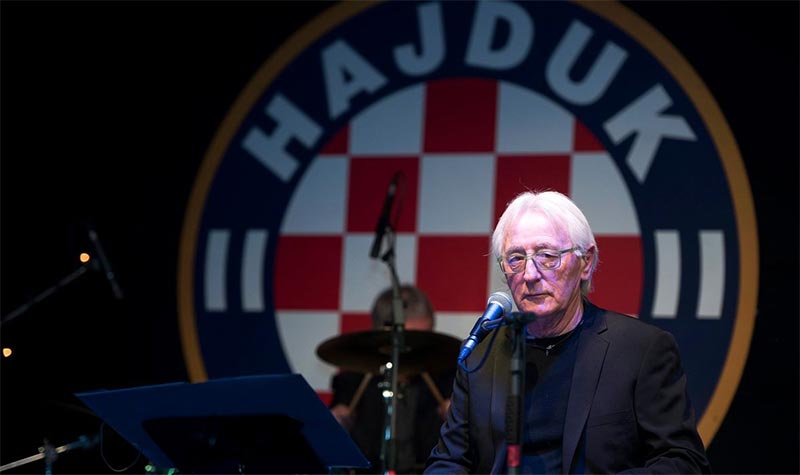 Image source: www.jutarnji.hr
While Oliver lived in Split for most of his life, whenever he didn't have work, he would go back to Vela Luka, the place where he was born, and indulge in playing cards with friends, fishing and generally relaxing. He always said that he had a fireplace in Split, but without his friends and family, to him it's the coldest place in the world.
Sadly, Oliver was diagnosed with lung cancer in October of 2017. His health started rapidly deteriorating and no amount of chemo or treatment helped his condition. The situation was certainly not helped by the fact that Oliver was such a passionate smoker that he refused to stop throughout the treatment. He passed away on the 29th of July 2018., and on the 31st of July, over 10 000 people gathered on the Split Riva to say goodbye to the bellowed singer. His casket was then loaded on a catamaran to Vela Luka where he is buried on the St. Rok cemetery. It is a rare occurrence for so many people to feel genuine grief for someone they didn't personally know, but still felt they had a deep connection with through his music.
So there you have it! Oliver lived a peaceful life, filled with music and laughter, and he went on his own terms. I highly suggest you take a listen to a few of his songs, and even though you will not understand a single word, I am confident you will feel the song as so many of us Croatians do. After all, isn't that what music is all about?