Dining
During the cruise we will present you our numerous traditional dishes (like pašticada, brudet, homemade bread etc.), so that you can experience the real taste of Dalmatia. Top quality wine and home-made food served in Mediterranean surroundings will surely please even the most demanding gourmets.
Food is served in the salon by a certain time for breakfast, lunch or dinner (optional). Many years of captain's experience in fishing is a guarantee for fish and other seafood of the greatest quality, which goes for other groceries as well.
The food on board is usually based on Mediterranean cuisine.
Also, we are making an effort to take care of your special dietary requirements (like gluten free, vegetarian meals, specific allergies like seafood allergies etc.), and in order to fulfill these needs, we need to be aware of them before our departure. In case you need us to take greater care as to which food we serve to you, please let us know when you book the cruise.
According to special wishes, we can offer specialties such as lobster, shrimp … At any time, passengers can order from our "A la carte" menu, which includes various dishes, such as fish, especially shellfish and mollusks, also lamb meat, turkey and chicken as well as any other red meat dishes. Another staple in our offer is the well-known Dalmatian ham (Pršut).
The Dalmatian cuisine is a specific because of the way of preparing dishes. The richness of the sea and its fruits are abundantly and fully used in preparing meals. Dalmatia is rich in Mediterranean herbs such as rosemary, bay leaf, sage, basil, olives, which gives a special aroma and taste to the dishes. Geographical and weather conditions, such as the combination of sea, land and incandescent sun are suitable for the cultivation of olive trees from which emerges the famous Dalmatian olive oil, on which we prepare our food, together with the traditional aromatics we already mentioned.
Beverages are not included in the price and meals are charged separately and in the end of the trip, 7th day, for all days. The offer of drinks are alcoholic and soft drinks, beer, beverages of coffee and juices.
Throughout Dalmatia there are different grape vine growing from which are made some well-known white and red wines, such as the Dalmatian Prošek, Procedure, Pošip, as well as many other good wines that you can choose from our wide offer.
Fresh fish, gradele, olive oil and a little boiled swiss chard and potatoes, flavored with Mediterranean plants, become gourmet specialties in a blink of an eye. These fine fragrant dishes are especially well complemented with Dalmatian wine.
Mediterranean cuisine is characterized by diversity, intense flavor and richness of color, as well as the low percentage of fat, as during cooking we mainly use vegetable and plant-based oils, rather than animal fat.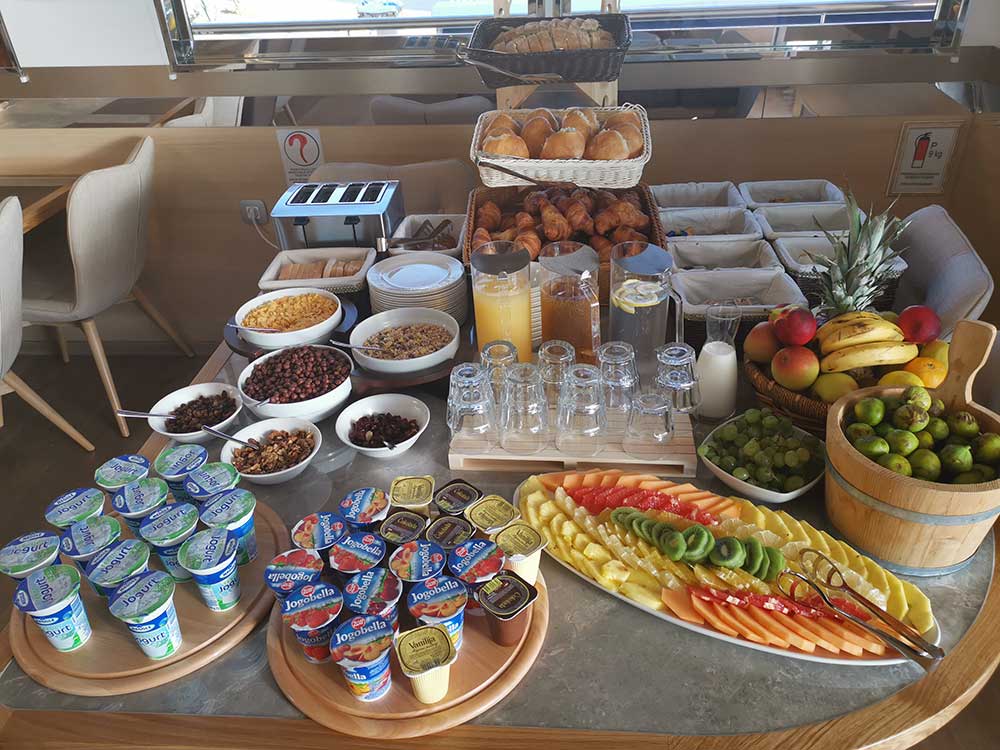 Catering
Catering options
The package price for catering includes halfboard or fullboard for the minimum person number of 28 persons.
For each additional person a supplement amounting equal to catering package will be additionally charged.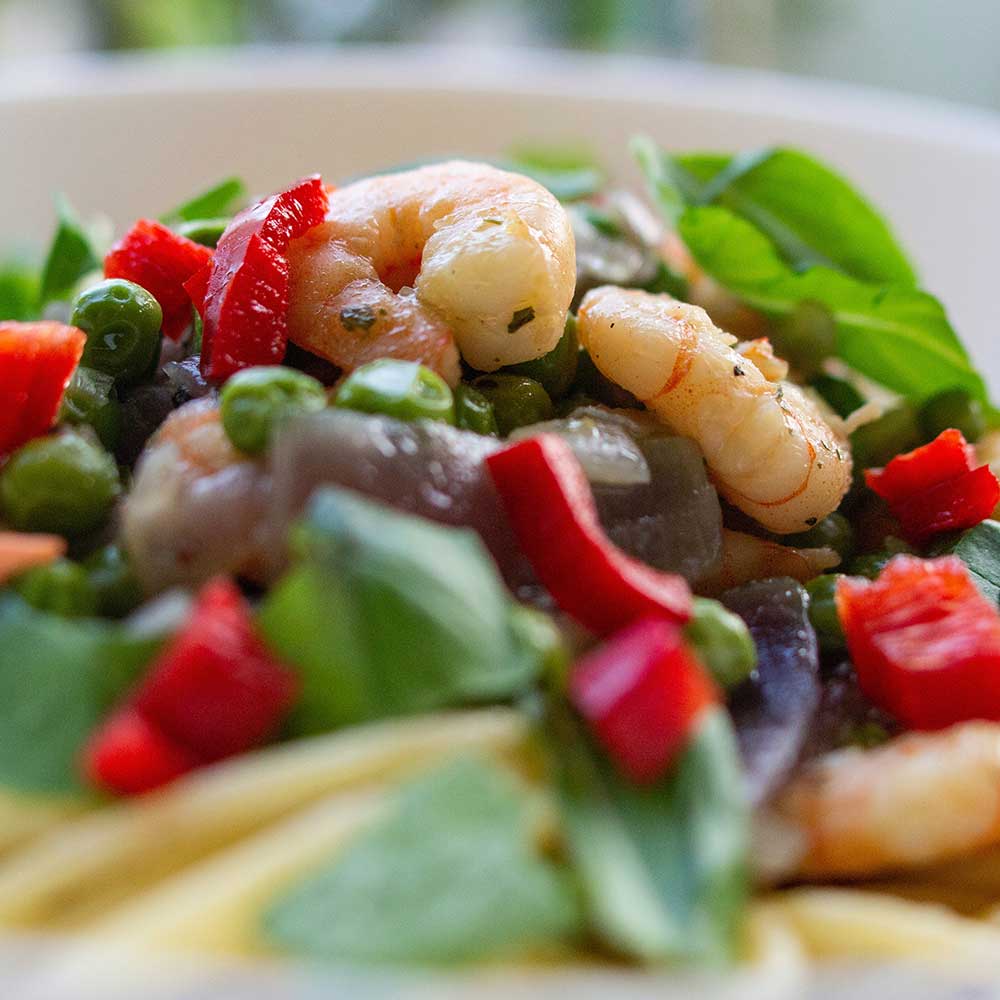 packages
Catering packages
Halfboard standard: 350,00 Euro per person per week (7 breakfasts, 6 lunches and 1 dinners)
Halfboard plus*: 480,00 Euro per person per week (7 breakfasts, 6 lunches and 1 dinners) – premium selection of food
Fullboard standard: 450,00 Euro per person per week (7 breakfasts, 6 lunches and 7 dinners)
Fullboard plus*: 580,00 Euro per person per week (7 breakfasts, 6 lunches and 7 dinners) – premium selection of food
Children food reduction: until 4 years free of charge, from 4 to 7 years 50% reduction.
*"plus" – premium selection of food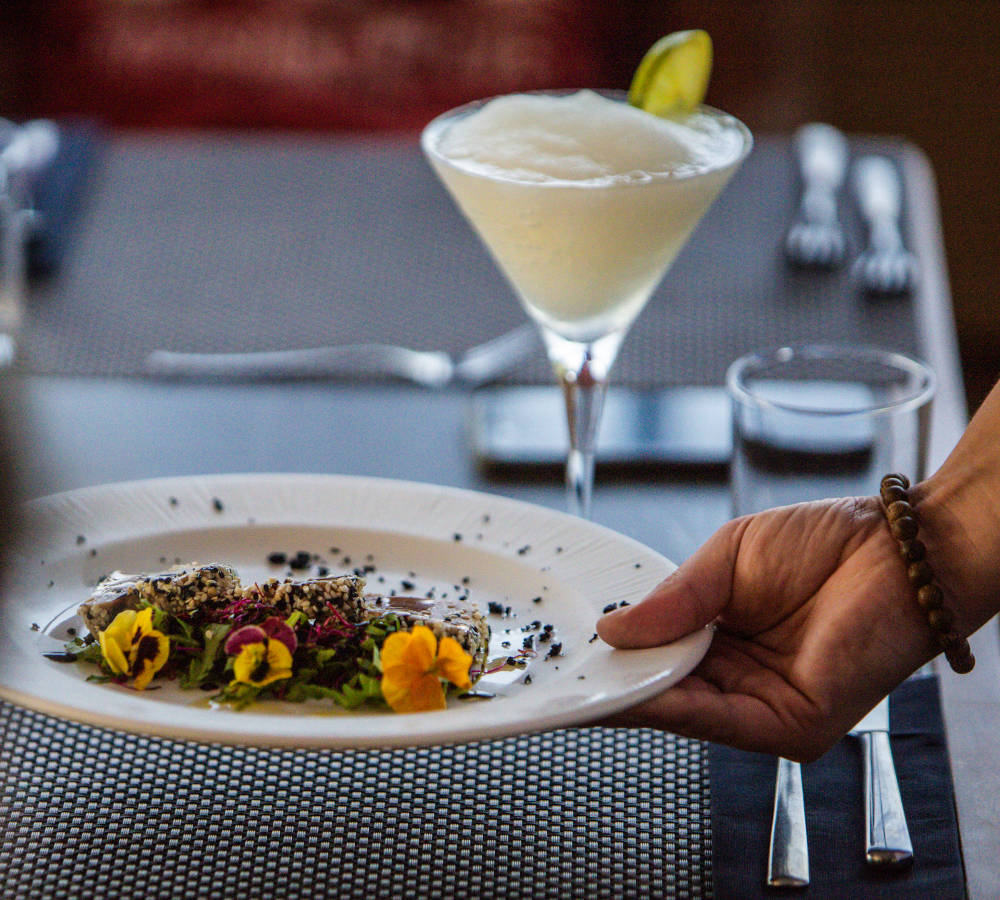 Beverage
Beverage options
Beverages on yacht bar only – by bar price list, in this option clients are not allowed to bring their own
All inclusive premium package – Includes all drinks on the bar except Moët & Chandon Champagne and Dom Perignon – 450 Eur per person per week.
All inclusive non-alcoholic package – 200 Euro per person per week.