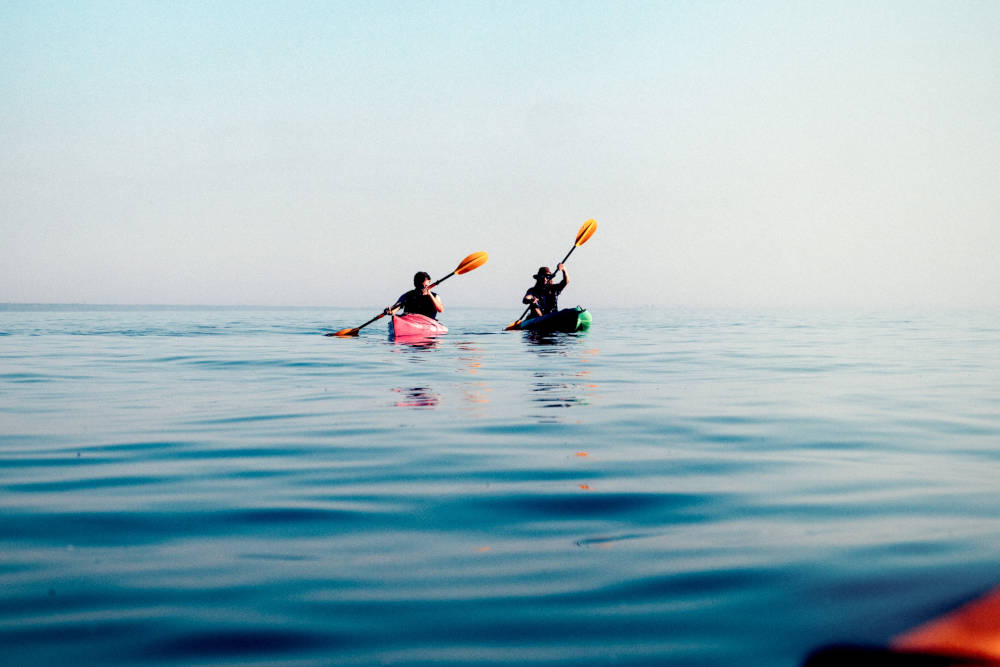 | Day | City |
| --- | --- |
| Saturday | Murter (Podrvške) |
| Sunday | Murter – Skradin |
| Monday | Skradin – Kornati – Telaščica |
| Tuesday | Telaščica – Savar |
| Wednesday | Savar – island Žut |
| Thursday | Island Žut – Murter (Podvrške) |
| Friday | Murter (Podvrške) |
Day 1: Murter (Podrvške)
You join us in the Podvrške Bay, on the island of Murter, where we get acquainted and receive info on the week ahead. We start with an afternoon fishing trip to nearby Prišnjak, the first of many fishing excursion this week.
Day 2: Murter – Skradin
After early morning fishing, we leave for the Krka estuary, stopping along the way to fish some more, on our way to Skradin. This beautiful, sleepy place is the major port of Krka river, and the gateway into the Krka national park, one of the most beautiful in this part of Europe. We get lost in the beautiful, lush vegetation of the river canyon, and treat ourselves to a quiet night on the ship, where the many swans of Krka keep us company and steal our bait.
Day 3: Skradin – Kornati – Telaščica
As we leave the river and Šibenik channel, we enter a realm of unimaginable beauty. This is how some tend to describe the immeasurable beauty of Telašćica Nature Park, part of the larger National part of Kornati. A mix of barren scenery, followed by patches of lush Mediterranean vegetation, dramatic white cliffs, salt lakes and the pristine sea water of this place will leave you breathless, and a night spent here, in the most wonderful silence the nature has to offer will be an experience that you will not soon forget. Plenty of spots and opportunities to try our luck on this day as well.
Day 4: Telaščica – Savar
We make our way up Dugi otok, and see that it truly lives up to its name (meaning Long Island), as we use this length to organize a biggest catch competition along the way. This unique experience ends at the port of Savar, where we crown the victors and celebrate.
Day 5: Savar – island Žut
Today is dedicated strictly to relaxing and fishing, as Žut is a location devoid of any distractions and noise. We let ourselves go, and enjoy the sounds and sights of the Adriatic, on this relaxing day.
Day 6: Island Žut – Murter (Podvrške)
We spend the morning fishing as we make our way to the island of Vrgada, were we enjoy our catch for lunch. We end the week by making our way to Murter in the early afternoon, to a place well known to us, Podvrške bay. We relax and reminisce about the wonderful week that has passed.
Day 7: Murter (Podvrške)
Depart after breakfast.