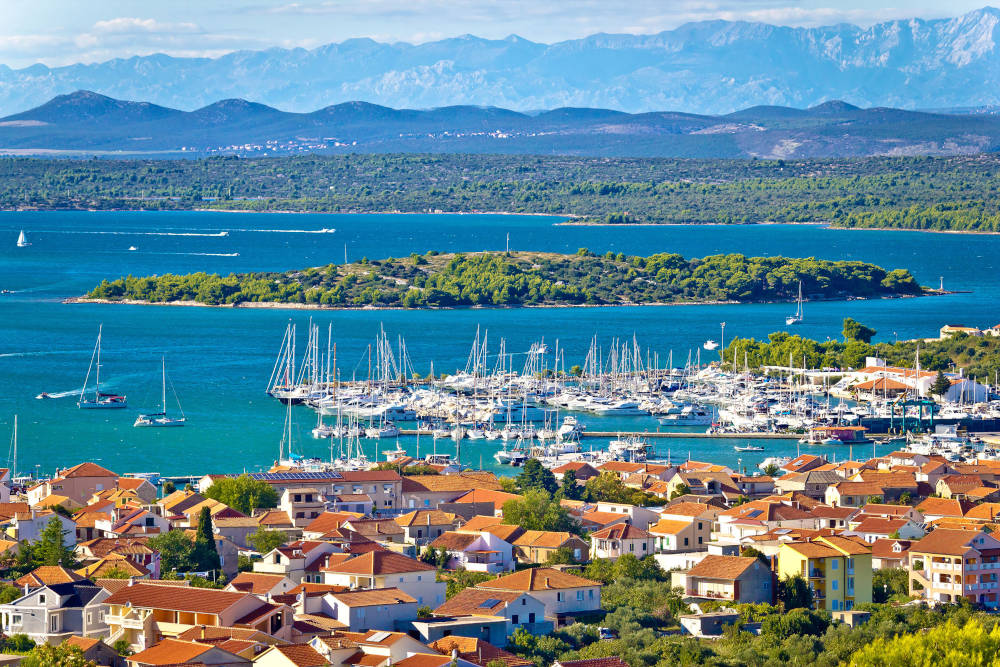 Murter is a beautiful small island situated in Sibenik-Knin County, just about 34 kilometers up the coast from Sibenik. The island has an area of 18.7 square kilometers, with a population of just over 3600 people. The biggest town on the island is also known as Murter itself, located on the north-western tip of the island.
The Murter Island is well connected to the Croatian mainland by a small drawbridge that takes you through the town of Tisno. This is why Murter is very easy to reach regardless of whether you have your own car or you are traveling by bus. However, it is important to know that the bridge is lifted daily in the summer months between 5 pm to 5:30 pm. It is best to avoid traveling to Murter at this time.
If you are visiting Murter, it is better to first travel to Sibenik from wherever you are staying in Croatia and then to take one of the many local buses that ply between Sibenik and Murter. The closest airport to Murter Island is Zadar Airport, located just 65 kilometers away. Split Airport, located 92 kilometers away, is also within reasonable traveling distance to Murter.
There are many beautiful places to see and exciting things to do on Murter. Murter Island is especially famous for its beautiful beaches. Here are some of the must-visit beaches in Murter that you should check out: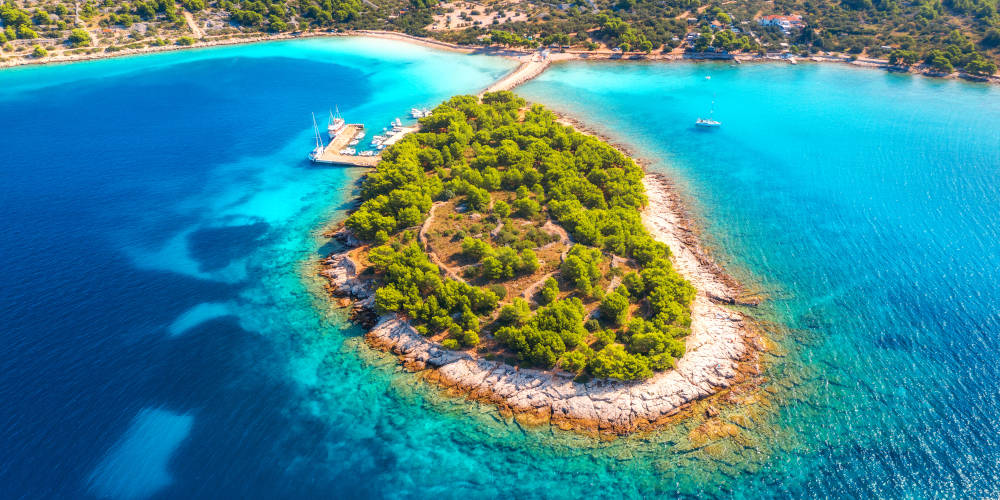 Slanica Beach:The Slanica Beach is the most famous and popular beach in Murter. This sandy beach with crystal clear azure waters is a gentle and shallow beach where little children also can play safely in the water. Due to this, the beach is quite popular with families. The beach offers some very good restaurants and bars, and you can also enjoy watersports like jet ski, paragliding, motor boating, etc.
Podvrske Beach: This is one of the most beautiful beaches in Croatia. It is a mixture of sandy and rocky beaches, with a separate pier for smaller boats as well.
There is also the Jazina beach, which is closer to Tisno.
There are also many fascinating museums in Murter that you must check out. There is the famous Betina Museum of Wooden Shipbuilding that showcases the long tradition of wooden ships that were built in the town of Betina. The museum has many exhibits of shipbuilding as well as fishing gear, marine tools, and traditional costumes, and other items from the town. An open-air portion of the museum also has wooden boats moored in the harbor.
While in Murter, don't forget to see the beautiful Church of St. Francis of Assisi in Betina. Built in 1601, the church has a magnificent facade, with a belltower being added to the building in 1752.
One of the unique activities you can participate in at Murter is the famous submarine tour to explore the sea life in the Adriatic Sea. These tours are operated during the day and sometimes even at night. Such a tour is only available in Croatia, and you will leave with a lifetime of memories as you dive down deep to explore the marine life here.