Dubrovnik
Picture this: you are lounging on the sundeck on one of our gorgeous ships. We are gently cruising down the Adriatic Sea. You sip your cocktail, flip pages of your book and every now and again, you lift your head and take in the stunning scenery lazily sliding along. But what's that in the distance? Is that… King's Landing?!
Close, it's Dubrovnik! While you certainly won't find dragons there during your visit (well, not real ones anyway), there is still an intricate and long history, amazing architecture and countless secrets to discover.
But let's start from the beginning. We don't know much about Dubrovnik before the Venetian period. In fact, nobody is exactly sure when and who founded the city in the first place. The longest standing theory was that there was Slavic tribes present in the area around the 7th century A.D. They arrived to the southern slopes of the hill Srđ and started a settlement there. Over time, they spread to a small rocky island just of the coast and filled the sea canal connecting it to land. Today, this sea canal is known as Stradun, the main street of the old town, so we know that part is true. However, recent archaeological findings have shown Dubrovnik to be even older than this, possibly dating it around the 3rd century A.D.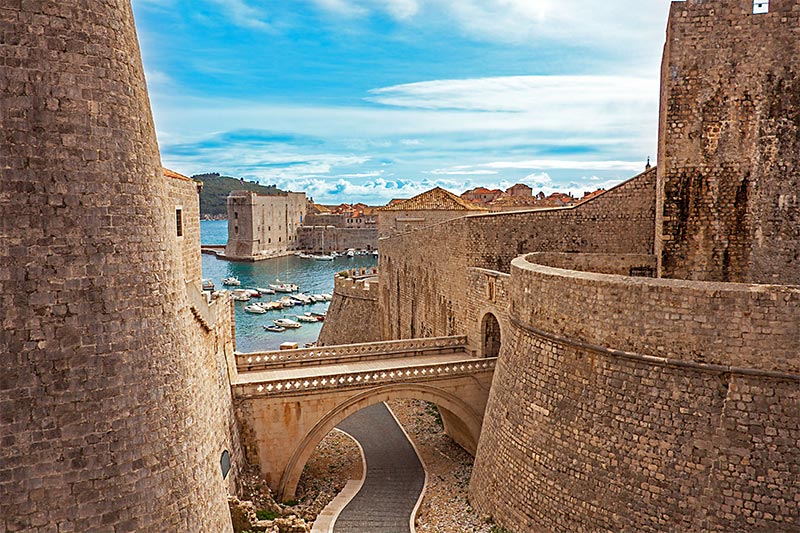 The most interesting and exciting period of Dubrovnik's history starts around the 14th century after a brief period under Venetian control which the people of Dubrovnik successfully ended after a series of large-scale riots. This was incredibly significant as this meant that Dubrovnik was the only major city in Dalmatia not under Venetian control. This went a step further after Dubrovnik managed to strike a deal with the Ottoman empire who promised them protection and to stay away from their affairs in exchange for a yearly tribute in gold. This meant that Dubrovnik had full independence, and this freedom is something it's still proud of to this day. You will see this yourself as the abbreviated version of their slogan, the word Libertas (Latin for freedom) is displayed everywhere you look.
Very soon, Dubrovnik started forging their own money and trading all sorts of different goods. Trading, and not warfare, was their forte and it is what allowed Dubrovnik to rapidly grow and for its people to acquire wealth. At the height of Dubrovnik's power, it had a fleet of 200 ships sailing all around the known world, even in dangerous and enemy controlled water which they always navigated successfully either through diplomacy and negotiation, or with the help of Ottoman ships keeping them safe.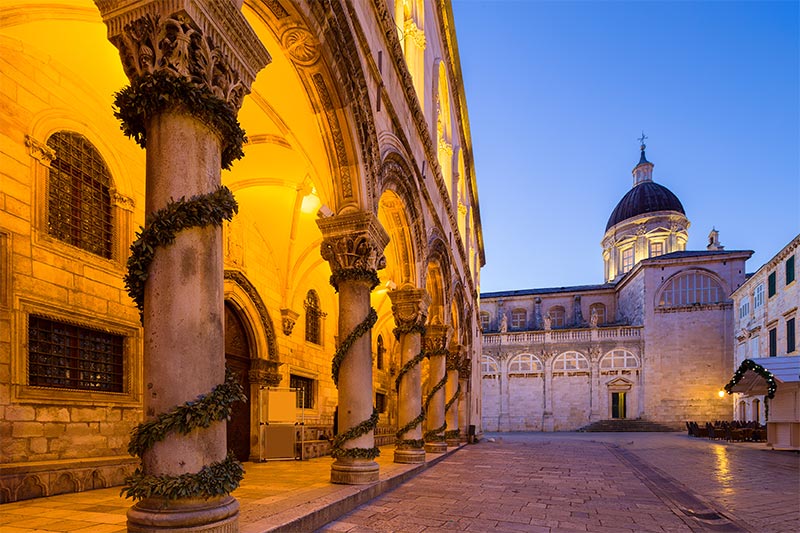 Another interesting fact about Dubrovnik was the way they handled leadership at the highest level. The city was ruled by a Duke which was replaced every month. This was done in an effort to make sure no corruption or personal intrigue would influence the decisions being made. Anyone able was allowed to be the Duke, so long as they were a citizen of Dubrovnik.
This prosperous period lasted for 400 years, until 1808. when Napoleon conquered Dubrovnik. He was the first and only one who managed to do this as the walls of Dubrovnik kept it safe for many centuries. Napoleon, however, figured out a very simple way to do this: if you have a walled city and you cut off food and water supply, it won't be long until the people surrender out of desperation. With this, the Dubrovnik Republic was disbanded and once a great force was now just one of the many cities of Dalmatia in ruin.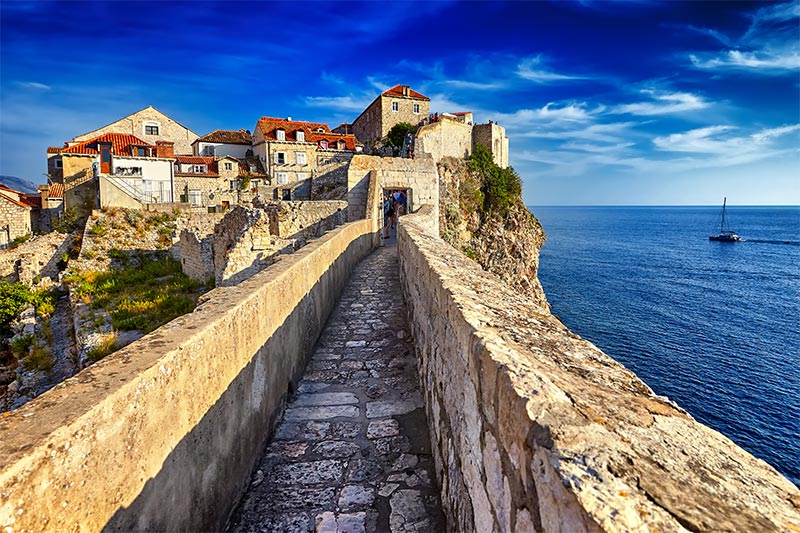 In more recent history, it is notable to mention that Dubrovnik's old town was heavily damaged during the Homeland War fought in Croatia (1991.-1995.) with over 200 missile strikes. Thankfully, the city has been restored to its former beauty, but signs of this are still visible to this day in the form of damaged tiles on the streets, bullet holes in some buildings etc. This wasn't the first time Dubrovnik suffered massive destruction, as it was hit by a horrific earthquake which also caused a huge fire which lasted for 20 days. A lot of artifacts and artwork was lost as a consequence, but this also means that today, you will be able to enjoy several different architecture styles which make up the old town and are a result of rebuilding and restoring damaged structures.
Dubrovnik today is by far the most popular place to visit in Croatia, and for good reason. The scenery, the ancient structures everywhere you go, the amazing food and the romanticism of the place speak volumes and justify its status.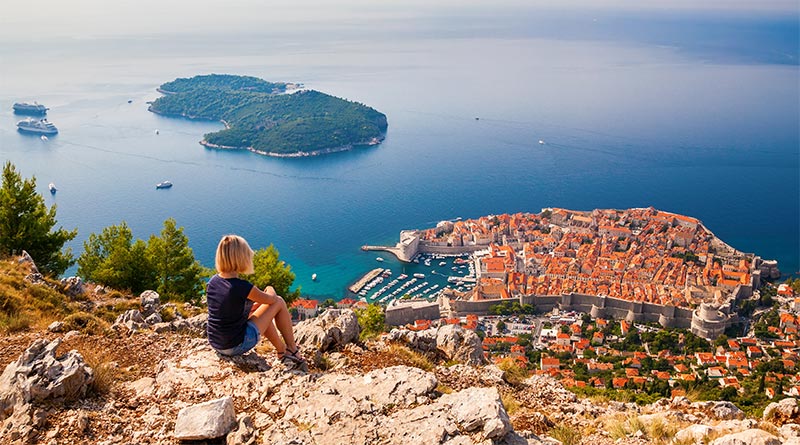 Climb the walls and walk their 2 kilometer length to get a stunning view of Dubrovnik from a different perspective. Take the cable car to the top of Srđ hill (or hike it, it's a rewarding experience!) and enjoy the view of Dubrovnik, the Elaphit islands, Bosnia and Monte Negro while you sip cocktails at the Panorama Restaurant. Uncover the secrets found in the many cathedrals in the old town or in the fortresses and towers surrounding it. Had enough of the city? Hop on a small boat which will take you to Lokrum island, a gorgeous nature spot just off the coast where you will find ruins of an ancient monastery, a small salt lake with a cave to explore, gorgeous botanical garden and much more. Or, just sit down at whichever restaurant catches your eye and enjoy!