National Park Krka
The Krka national park is one of the two national parks Croatia, located in the middle of Šibenik-Knin county and named after the river Krka. The parks cover an area of approximately 142 square kilometers, which includes almost two-third park of the Krka river. The most significant attractions of the park are its waterfalls, especially the renowned Skradinski Buk falls. Apart from this, the tourists can visit the island of Visovac and Roski Slap waterfall. If you are willing to visit this park, one of the best ways to do so is a boat trip. The boat trip is included in the entrance ticket itself. Also, if you are one of those who loves to swim, the Krka National Park allows you to do that as well.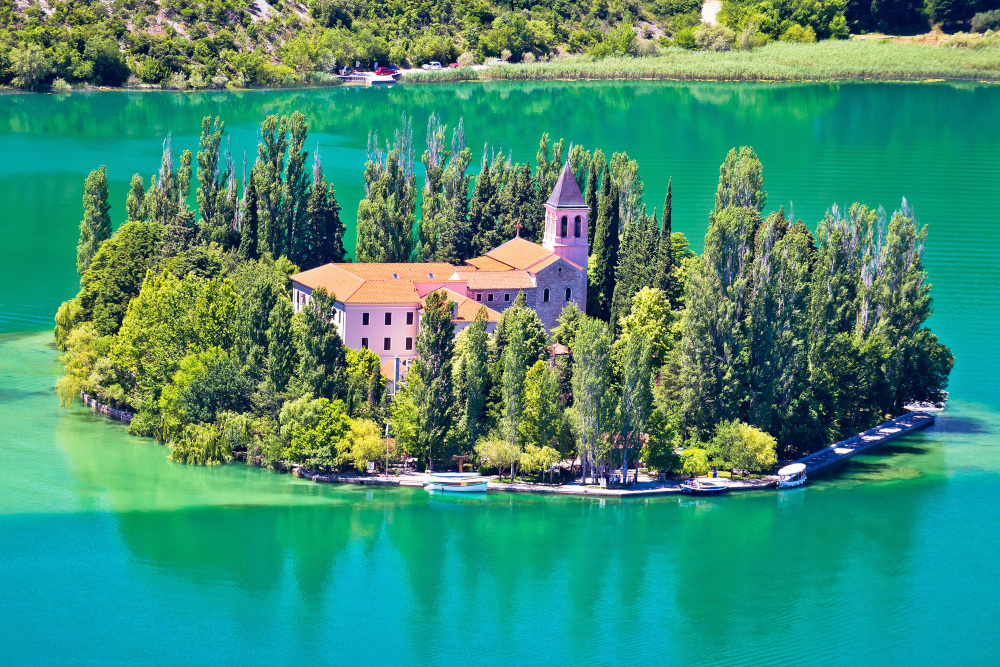 Places to visit
Skradinski Buk falls: AS the name suggests, the Skradinski Buk is a collection of 17 waterfalls that collectively occupy an area of 400 meters. Apart from that, the most interesting part about these waterfalls is the difference in their height, which ranges up to 47 meters.
Roski Slap: Roski slap is the second most popular attraction inside the Krka national park visited by thousands of tourists every year. Among the many waterfalls inside the park, Roski slap is the sixth one. The specialty of Roski Slap is not just the waterfall, but the area it surrounds. The whole location is covered by a walking trail which offers a wonderful view along with a hiking trail for those who love doing so. If you want to visit the Roski Slap falls, the easiest way would be through a boat. You can use the one provided by Krka Park. However, if you do not wish to use the boat, there is an alternative public road.
Visovac: As mentioned earlier, Visovac is an island located inside the Krka National Park. It is said that the island is actually a Monastery, which was founded by the Franciscans in the year 1445.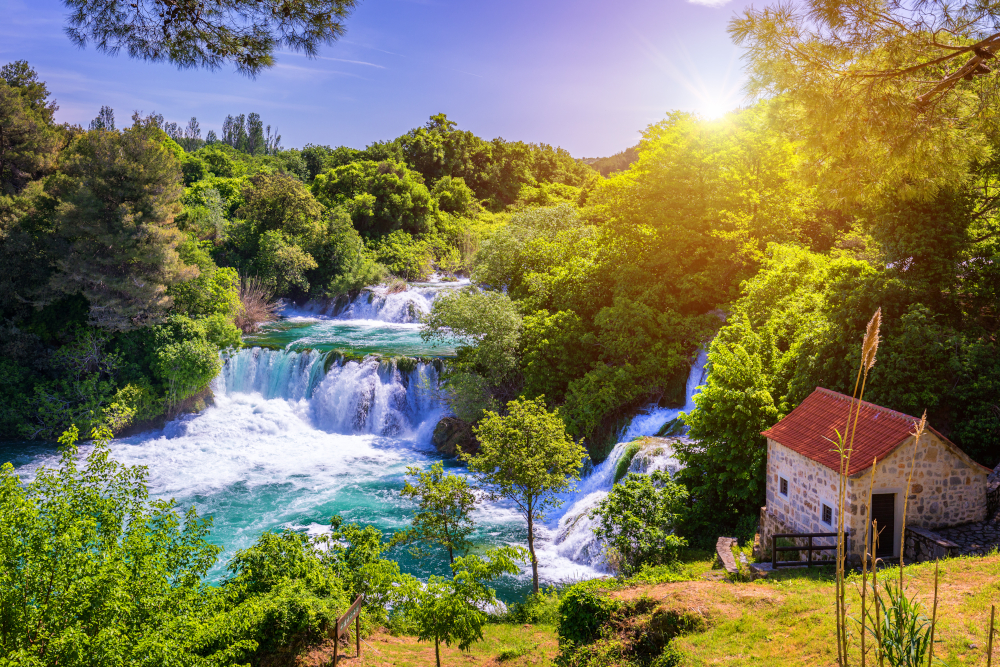 Species Found
If you are one of those travelers who love exploring new species of both flora and fauna, Krka National park is the perfect place for you. The park has a variety of species to offer, which includes more than eight hundred and sixty species and subspecies of plants. This includes plants like the stone bellflower, the chimney bellflower, the mullein inula, the Dalmatian pellitory, etc.
In terms of fauna, there are 18 species of fishes found inside the Krka river, which includes ten endemic species. Some of the most commonly found fishes are brown trout and dalmatian barbelgudgeon. Apart from this, there is a huge variety of birds that can be found inside the park. As per the records, there are more than 222 species of birds present inside the Krka National Park.
The inclusion of multiple waterfalls, diverse variety of fishes, plants, and animals make the Krka National Park a must-visit place. The scenic beauty offered by the park through its waterfalls and the Visovac Monastery is something you might not be able to witness anywhere else