Stari Grad
In one of our previous posts, we talked about Hvar, one of the most famous island towns in Croatia, known for impromptu street parties, amazing views and a long history. But just across the other side of the island, some 20 kilometers away, in a tucked away bay, lies Stari Grad. A stark contrast to the buzzing night life of Hvar town, this tiny town boasts a serene, quiet atmosphere, perfect for families and private yachts seeking to find a corner of the Earth to properly rest in.
The name literally translates into "Old Town", and rightfully so. This was the first settlement founded by the Greeks all the way back in 385 BC. Despite its status of a sleepy little town today, Stari Grad quickly grew back then. It was organized as a polis with its own money and trade as the primary profession. It was, at one point, heavily fortified and well protected, but only a few fragments of this survive today.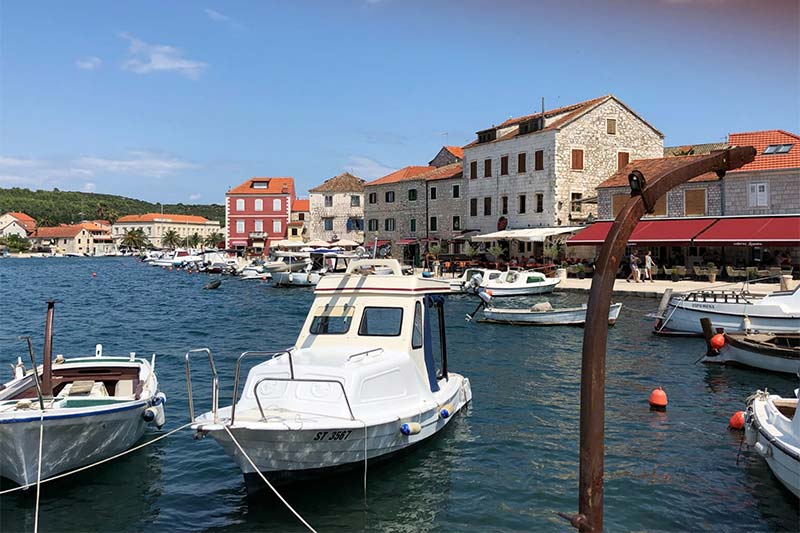 The most notable and interesting thing the Greeks left behind, apart from the town itself of course, was a collection of 72 almost entirely equal parcels of extremely fertile soil, 6 kilometers long and 2 kilometers wide, known as the Chora Pharou, or the Plains of Stari Grad. When the Greek settlers first arrived to the island, they wanted to make sure each of them had a good chunk of land so they could start a life there. The thing is, Dalmatian topography is very rocky, especially on the islands, which meant that the soil was found under a layer of stone. The Greeks had to remove the rocks which they then used to construct dry walls which served as borders of each individual field. This is a common practice in Dalmatia and you will see many dry walls as we sail along island shores, but what makes these particular ones special is that they are all almost entirely equal in dimensions. Given the technological limitations of the time, this is quite an impressive fact! These fields were a start of a still-lasting tradition of wine making and lavender growing.
Back to Stari Grad itself, after the departure of Greeks and the Romans, who were also shortly in control of the town and the surrounding area, the Venetian empire was the next large force present. They seized control in 1278. after the Stari Grad council decided to peacefully surrender. As they were a small town without a considerable fleet or army, they would stand little chance in battle, so this decision made much more sense.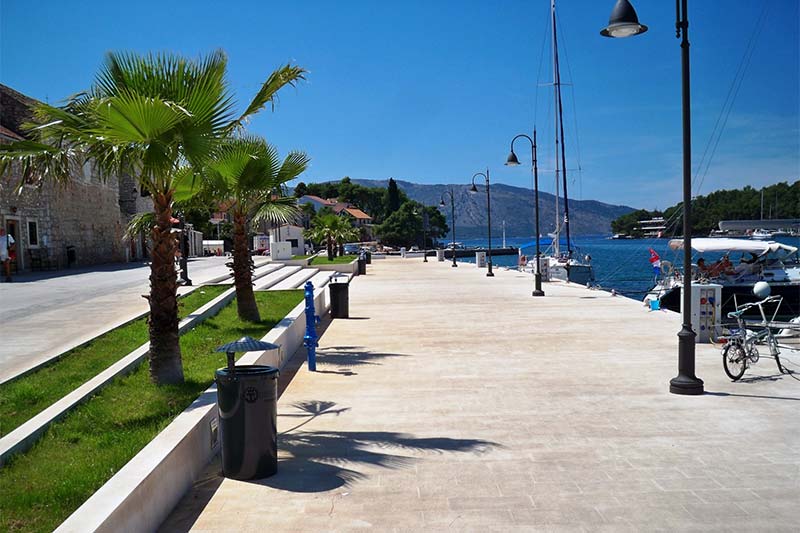 One thing you will definitely notice as you're walking along the bay of Stari Grad is the Tvrdalj fort. This was once the home of Petar Hektorović, a renowned poet of the time. As written in Latin above the entrance to the castle, Hektorović built it "for himself, and for fun with friends", but as a true humanitarian, he allowed all citizens of Stari Grad to use it as refuge during Ottoman attacks. The fort is open for visitors today, and among other things such as a fish pond surrounded by arches and a collection of exotic and Mediterranean plants, the curious will also find one of the first known instances of an indoor toilet in Europe!
During the 17th and the 18th century, Stari Grad turns more and more to fishing as the main occupation, and this is when today's port and promenade take shape.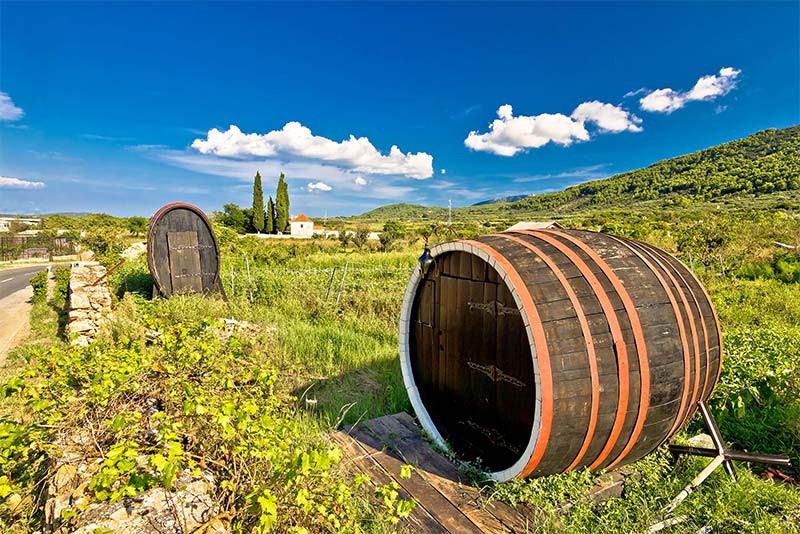 In the 20th century, tourism takes hold as the main source of income of the town after the first hotel was built in 1960. Since then, Stari Grad has been famous as a quaint retreat. Its small streets, town square and picturesque shore feel like something out of a photograph book. If you're a wine lower, then this is definitely a must on your list of places to visit, as the long tradition of wine making is what Stari Grad is very famous for. Numerous family owned wineries, still using the Greek fields and still bordered by the very same dry walls, are dotted around Stari Grad, and all of them are very happy to organize wine tastings and traditional Mediterranean dinners. So why not join us and find out why so many fall in love with the special ambiance found nowhere else?