Primošten
Located in the central part of Dalmatia, some 26 km away from Šibenik, the first city founded by Croatian tribes, lies the town of Primošten. With the population of some 3000 this charming little place became one of the most popular tourist destinations on our coast. It represents a perfect mixture of culture, history, adventure, beautiful beaches, but also modern types of fun such as nightclubs.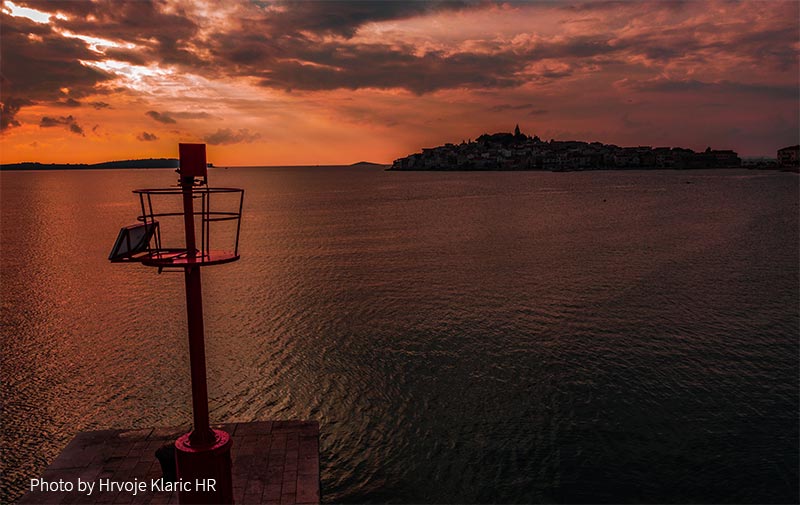 The town itself is a fantastic sight, since its narrow streets and old stone houses in the center really give you the feeling of Mediterranean spirit. The most dominant buildings are the churches of Saint George, built in 15th century, and Saint Rocco from 17th century, which is a home to our famous picture, the Lady of Loretto. However, besides the infrastructure, its residents really care about their town and make sure that it has enough green areas as well. Because of that, Primošten received the Entente Florale Europe award, which is given to towns that promote greener environment.
Tourism in Primošten developed through the second half of 20th century and today, visiting it is a remarkable experience. Its gravel and stone beaches such as Velika Raduča, Mala Raduča, Popožo and Garbin offer a lot, from just resting and enjoying the Adriatic to a various repertoire of bars, restaurants, souvenir shops to different land and water sports. You will most certainly never be bored.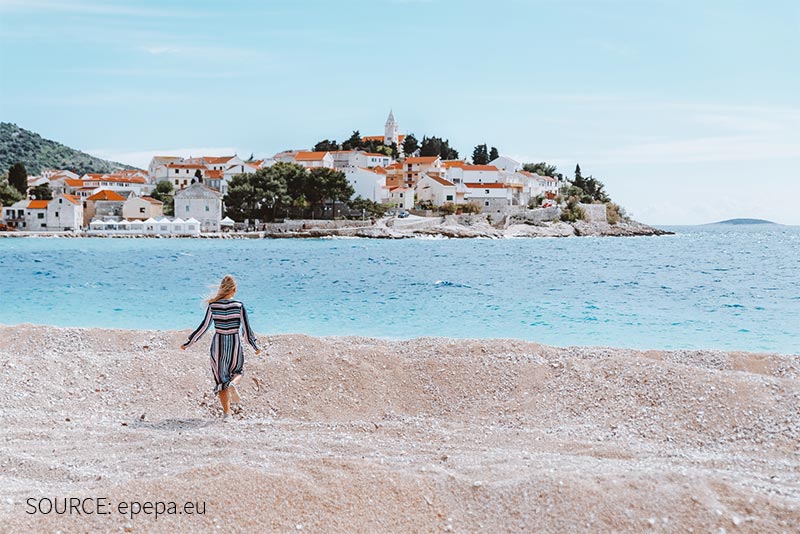 One of the newer types of active tourism that Primošten offers is the eco-fishing trip. You can become familiar with one of the traditional ways of fishing, which is called trawling. The point of this trip is not only to catch a fish, but also to clean our sea. In the process of removal of the nets you will gather different types of waste, mostly plastic. You can read about problems of plastic waste on our blog. Afterwards, that fish is prepared in various ways that you can watch or even actively participate.
Primošten nights are also never boring. If you are interested in various manifestation that really the people of this area express themselves, like Primoštenske užance, an event that will show you the tradition and life of this area such as it was in previous centuries. Then, there are fishing nights, folklore nights, where local folklore society performs with its musical, literary and drama sections. Furthermore, you can attend different concerts of Dalmatian klapa bands that in recent years became, in case you are not familiar with them, world famous a cappella singing groups.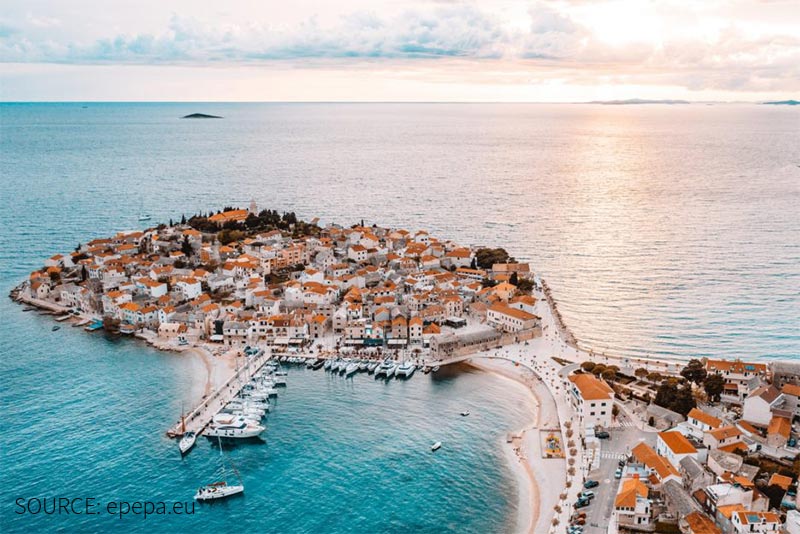 In addition, we cannot mention fishing without pointing out that this area has a great gastronomic offer in numerous restaurants and afterwards you can pour yourself a glass of wine made of well-known Babić grape which is cultivated in vineyards all-around Primošten.